This will probably sound like I'm making it up, but a couple of hours before the 2020 Bahrain GP, I got hit with the thought that at every race – there is danger of a fatal accident happening. I hoped that I wouldn't see one today…
What happened?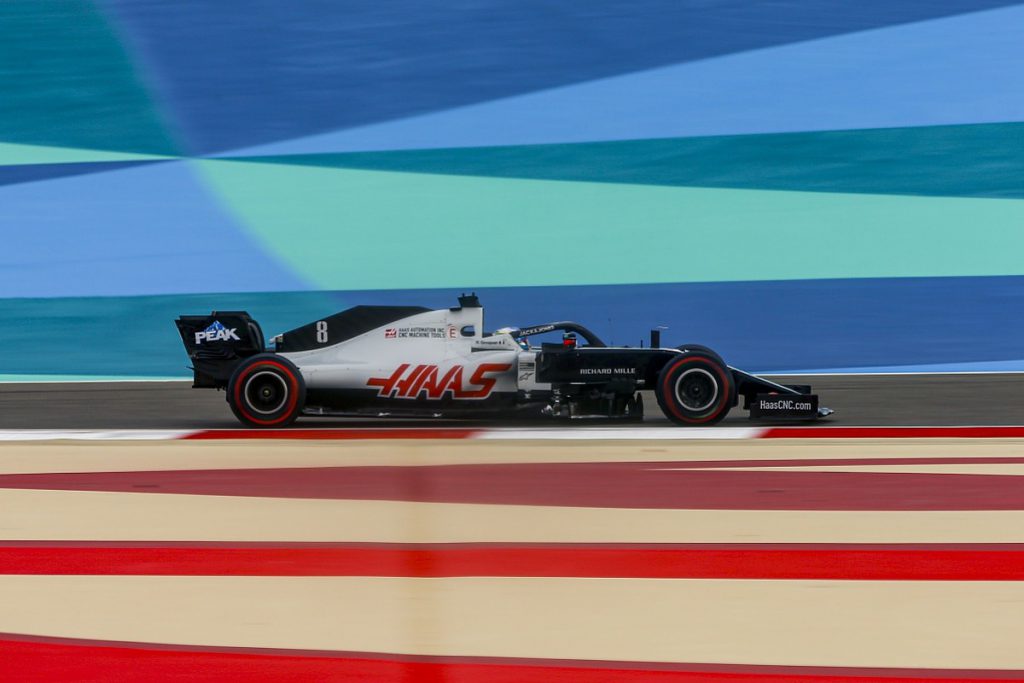 I don't know if it was a coincidence or not that I had such thoughts before today's race, but as things turned out, there very nearly was the exact thing I hoped wouldn't happen – a fatal accident.
It could surely be called the scariest F1 accident I saw unfold during a race. And I've been watching since 2007. I started feeling scared as soon as I saw the huge amounts of fire, and the TV cameras not showing anything for a while never looked like a good sign.
The relief really was huge when they showed Romain out of the car, and relatively OK. I still found myself shaking after that for minutes, and when I saw what actually happened it made the shaking much worse. The car was cut in half, it pierced through the barrier, and there was so much fire that Grosjean had to be in for almost half a minute, before somehow getting out of the car and over the barrier. It's still surreal that a driver managed to walk away from an accident that left his car split in half, along with all that fire around. Moments like these serve as a reminder of why the push for safer racing is much needed, and why it can never be too safe. I hate to estimate on things like this, but just a few years ago, in the cars without the halo, today would've had a much different outcome. The cars would've looked nicer for sure, but we would very easily be talking about the second lost life in Formula 1 in 6 years, maybe even third if you think back to the incident at Spa 2018.
Ricciardo was upset with how many replays of the incident were shown. I do wonder how it felt for the drivers. For me personally, that delay was well needed just to calm down and let things sink in. How it must have felt for them to go continue in a race after getting such a reminder of the possible dangers?
How was the race after the restart?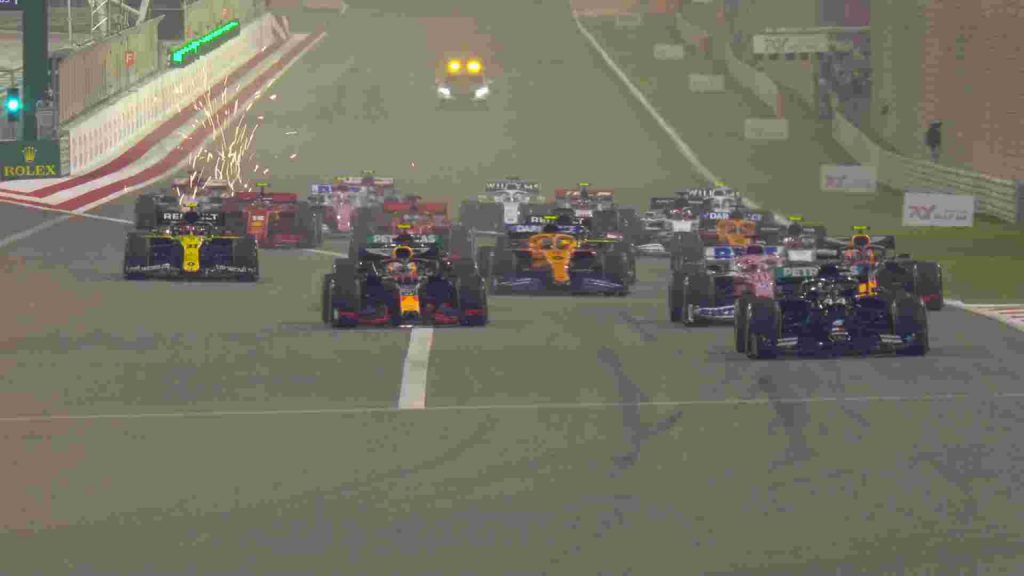 The race restarted and almost straight away, another scary looking accident happened. Stroll's car was suddenly seen upside down. Thankfully, he was fine as well, but I have to say that for a few laps it genuinely felt a bit scary seeing wheel to wheel action, especially when Leclerc was having unstable moments.
Speaking of Leclerc, he seemed to have annoyed Vettel at the restart. Vettel went as far to say that maybe it would've been the "better option" to crash with Leclerc. I have to say, after a delay for what was probably one of the nastiest accidents in a decade, to say something like that felt insensible from Vettel.
The race more or less calmed down, everyone seemed to pit for hards towards the end, only Verstappen giving the mediums a go even if it was never gonna change anything for him. There is a video of a Bottas pitstop showing how they did not change one of his front tyres. It's very strange, because they even seem to be moving the wheelgun but not actually changing the tyre. I have to wonder what was that about, and if it's even allowed, knowing how it was exactly Bottas who once received a penalty for mixing sets of tyres. In this case the tyres were the same compound but still. Below is the mentioned video.
Albon inherited a podium after Perez's late misfortune. It's as the Croatian commentator said, Albon can finally have a smile on his face. I am not entirely sure if his 2020 season was worthy of the Red Bull contract extension, but I do like Albon and it feels nice to see a driver have a good moment after tough times. I wonder if this will be the result to make that contract extension happen, considering he also did fairly decently in Turkey, barring for the spin. What also didn't help him in that race was staying out on the wets longer than everyone else.
Saying all that, I can't deny Perez would deserve to get that seat. If it comes down to a non Red Bull academy driver, I would still prefer Hulkenberg, but I'm not sure if that's too likely to happen. We just have to wait and see, but I don't see the announcement happening before the upcoming final two races.
But what matters most today is that everyone is still in (mostly) good shape after the race. And I hope a close call crash like this won't happen again any time soon.