Anime OVAs are often the more lighthearted and fanservice packed episodes.
But they can also be great additions to the main story – they can provide interesting backstories, a better closure for the story or a more in-depth experience of the story.
Here are my five favorite OVA episodes. I didn't rank the picks because I realized its actually quite hard to do it xD
Bungou Stray Dogs: Hitori Ayumu (MAL link)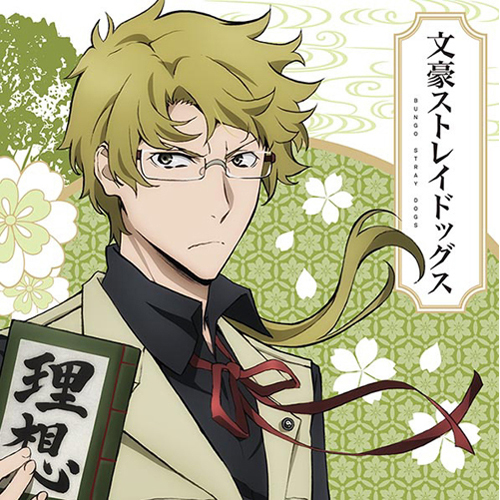 The Bungou Stray Dogs OVA gives us a certain important detail we haven't found out in the main story. This alone makes it stand out from the common lighthearted OVA episodes.
Kunikida is trying to go with his day as he planned, with Dazai trying to ruin that for him.
A very well-made episode that expands on Kunikida's character and makes you appreciate him more.
Steins;Gate Oukoubakko no Poriomania (MAL link)
After the thrilling and emotional experience of Steins;Gate, this was a refreshing and fun way to expand on the story.
And it introduced some Steins;Gate 0 characters along the way.
Steins;Gate 0 also had an OVA, but it was much less related to the main story, which kind of left me dissapointed.
Shirobako Specials (MAL link)
P.A. Works really made two one off episodes of two different anime for the OVA of their anime about making anime.
It just makes the whole Shirobako experience even better.
You get the feeling as if Musashino Animation really does exist – they even wrote the names of the Shirobako characters in the ending credits.
And the episodes themselves are more than decent quality to say the least – especially the "Third Aerial Girls Squad" one.
Fullmetal Alchemist: Brotherhood Specials (MAL link)
The Fullmetal Alchemist OVA gave some great backstory content. It's definitely not one of those OVAs you can skip without missing anything too significant.
Roy Mustang is my favorite character of the series, so it may give you an idea on which episode of this OVA I enjoyed the most.
Gabriel Dropout OVA (MAL link)
Gabriel Dropout provided some great fun with 4 memorable characters.
But it never really had any emotional moments, as you would expect from an anime of its kind.
That was until I saw the OVA. The feels the second episode has provided was just something I did not expect from Gabriel Dropout.
This is the only OVA on the list that actually has a higher MAL rating than its "main" anime and I think I understand why.
Are you surprised with my picks? Am I missing out on an OVA that you really love? Let me know in the comments!