I started watching Bungou Stray Dogs right on time to finish the first 2 seasons and the movie before the start of season 3.
And while season 1 was already pretty great, the epicness of season 2 almost makes it look weak in comparison.
Especially those first 4 episodes which focused on Dazai's time in Port Mafia through the eyes of a new character Odasaku.
I don't remember a more impactful and memorable set of 4 episodes which were actually a backstory. It was really that amazing. I thought while watching it that season 2 would entirely focus on Dazai's past and honestly I would be so happy if that was right.
You can imagine then how happy I was to realize that season 3 will seemingly expand even more on Dazai's past.
This time on the events from even further back in time. Back when Dazai was given his very first Port Mafia job. At least that's what the boss said in episode 1.
Chuuya's past
It's not just Dazai's story the episode expanded on. We also see how Chuuya Nakahara started working with the Port Mafia.
As a 15-year old he was the "King of the Sheep", an organization full of younger members it seems.
He wanted to kill all the Port Mafia members. For what exact reason, it hasn't been revealed yet, unless I somehow missed out on it.
Rumours of the old Port Mafia boss being alive have emerged. If it turns out true, that's bad news for the current leader, Mori, as the truth about the old boss' death would likely be revealed.
Dazai's first job was to look into those rumors. After meeting with Hirotsu, he ends up in a fight with Chuuya.
Soon enough Chuuya got brought to the Port Mafia boss. The boss believed Chuuya has similar goals to Port Mafia in finding out about the rumors, so he pressures Chuuya into working with the Mafia.
Eventually he does side with the Mafia, and goes with Dazai to investigate. An armed man approaches them and as Chuuya gets excited over beating him, Dazai looks at him unimpressed.
Their relationship really didn't change a lot over the years.
My thoughts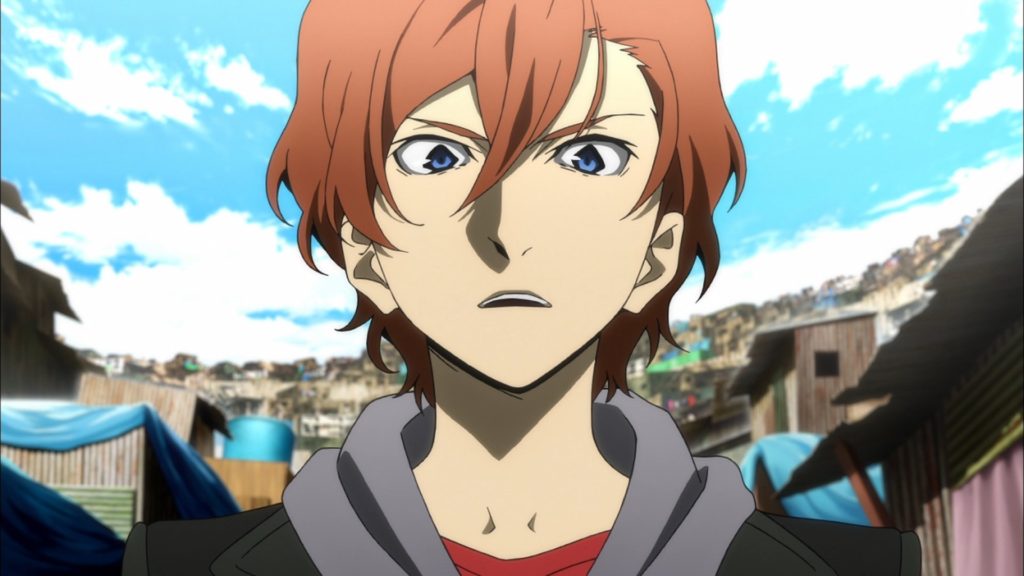 Really hyped for more of the Port Mafia past. I could almost say I enjoy the "backstory" episodes more than the main storyline.
For this reason I can already tell I'm really gonna love season 3 of Bungou Stray Dogs. Its shaping up to be a very fun story with the old Port Mafia boss coming back. We haven't actually seen the current boss Mori in a real fight haven't we?
Surely this is the best opportunity yet to see that happen.
Speaking of Mori, he said Dazai reminds him of himself. We saw what was Dazai's first job in the Port Mafia but I do wonder how were things for him before he joined them. How did Port Mafia find out about him and what made them want him as a member?
I also wonder if this will once again be a 4 episode backstory. And will there be special opening visuals once again? The two ones they did in season 2 really raised the bar – it was so stylish, so dark and fitting. I'm not sure if I can even find the right words.
Songwise I prefer the season 2 opening by a long way. But the quality of that song is really hard to match so its actually not surprising to me.
I am counting on the new opening song to grow on me. It mostly does happen anyway.
Not much else I have to say. Just pure excitement for more.
If you feel the similar way (or not) about Bungou Stray Dogs season 3 please let me know in the comments!