Another season of anime is behind us! We are already one-quarter into 2019…
Just as I did at the end of the Fall 2018 anime season – I'm gonna go through all the anime I've watched in Winter 2019, be it seasonal, non-seasonal, or a rewatch.
Seasonal anime
Boogiepop wa Warawanai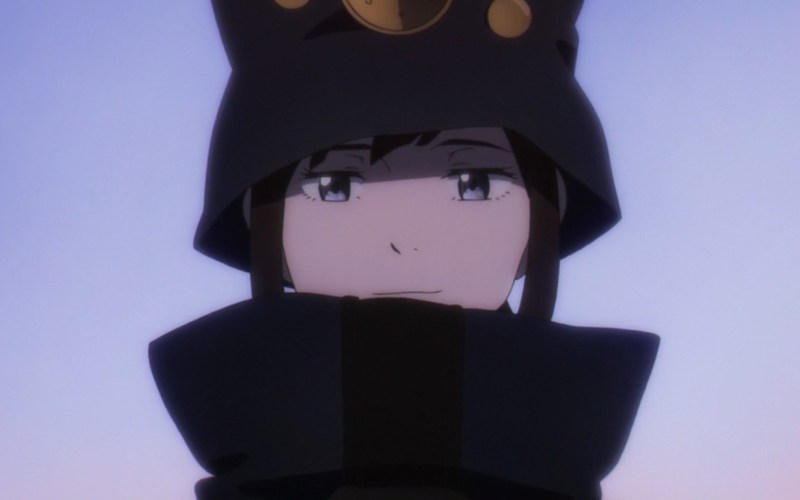 I do enjoy watching Boogiepop but it's really not an anime you would watch weekly. After watching the first 2 episodes that way, I already felt confused with the events and characters so I decided to restart my watching.
Now I'm just at the start of the second half of the series and I'll get to finishing the remaining episodes soon.
It's also not an anime I'd watch at any time other than late night. The music and the whole mood just fit that time so well. But I guess that's expected from something with the Horror tag isn't it?
Circlet Princess
If you're into ecchi you'll love this, but don't expect anything high quality in the other aspects.
I gave Circlet Princess the famous '3-episode rule' chance but I haven't continued it since, and I doubt this will change.
Here you can read my first impressions post for this from January.
Dimension High School
Unlike Circlet Princess, I actually finished this anime.
And I actually… dare I say it… kind of enjoyed it? It was so different that it was interesting enough to keep me for the full 12 episodes.
Although pretty much everything about this was bad, at least I ended up discovering a great ending song. And the ability to say that I've finished something that had a score of under 5 on myanimelist for most of its airing time.
My first impressions on Dimension High School from January are here.
Sword Art Online: Alicization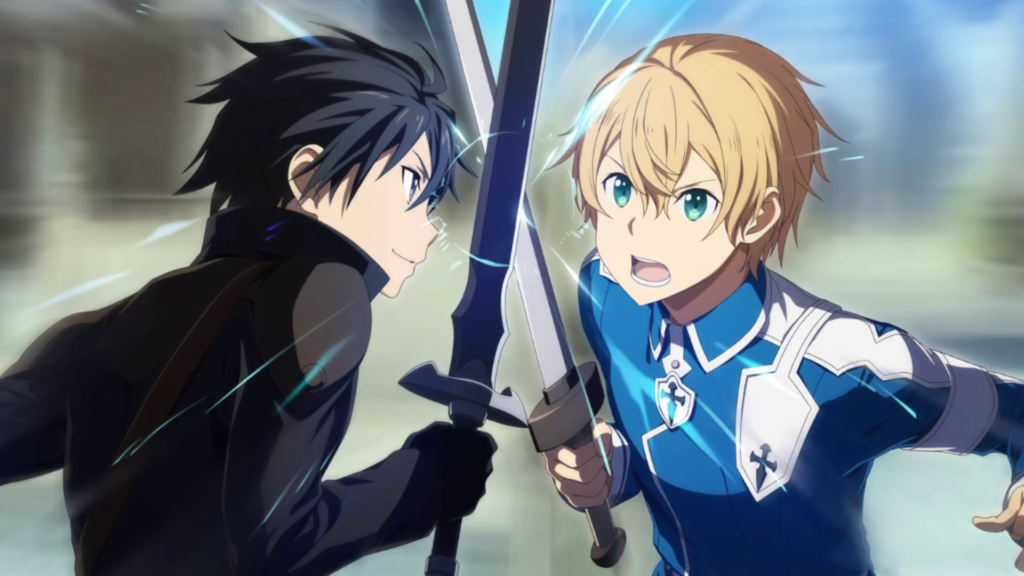 Sword Art Online: Alicization is coming towards the end of its part 1.
At the time of writing, the latest episode aired is episode 23. And I have to say that the events of that episode have left me disappointed with certain things.
All I'll say is that, spoiler alert:
Eugeo deserves better.
This is my breakdown of the second Alicization opening. Recently they updated the opening, which I covered here.
The Rising of the Shield Hero
I'm still enjoying The Rising of the Shield Hero even if its an anime that makes me annoyed in pretty much every episode.
Annoyed at all those characters that are constantly undermining Naofumi.
Rarely is watching someone being a jerk to others as satisfying as it is seeing Naofumi treat the others in a similar way that they treated him.
The Rising of the Shield Hero was the very first Winter 2019 anime I wrote my first impressions on. You can read that here.
The Promised Neverland
This really had everything – the story, the suspense, likeable characters, music, impactful scenes…
And I'm so happy that in this time of awesome anime announcements, we've been informed there will be a second season.
Still, I'm very seriously thinking of buying the manga volumes. I need more of this and I need it fast.
My first impressions on The Promised Neverland from January are here.
And my episode 10 review is here.
Kaguya-sama: Love is War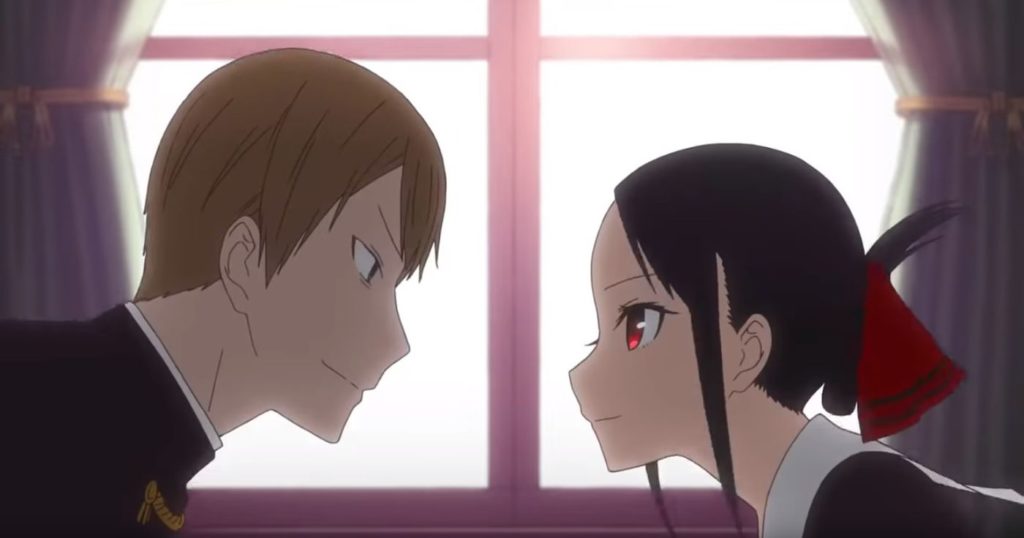 Imagine if Chika Fujiwara's dance didn't blow up on the internet and various funny screenshots from every Kaguya-sama episode weren't on my twitter timeline.
I would probably never start Kaguya-sama: Love is War, and I would miss out on what is honestly turning into one of my favorite anime in general.
That's how much I love it. And my Saturdays are about to feel really empty without this anime.
Till a second season hopefully happens, this is another anime I'm probably gonna buy the manga for when possible. Apparently some Hayasaka chapters have been skipped and I just can't keep living without reading those.
I have no first impressions post for this but I do have a breakdown of the ending sequence which you can see here.
W'z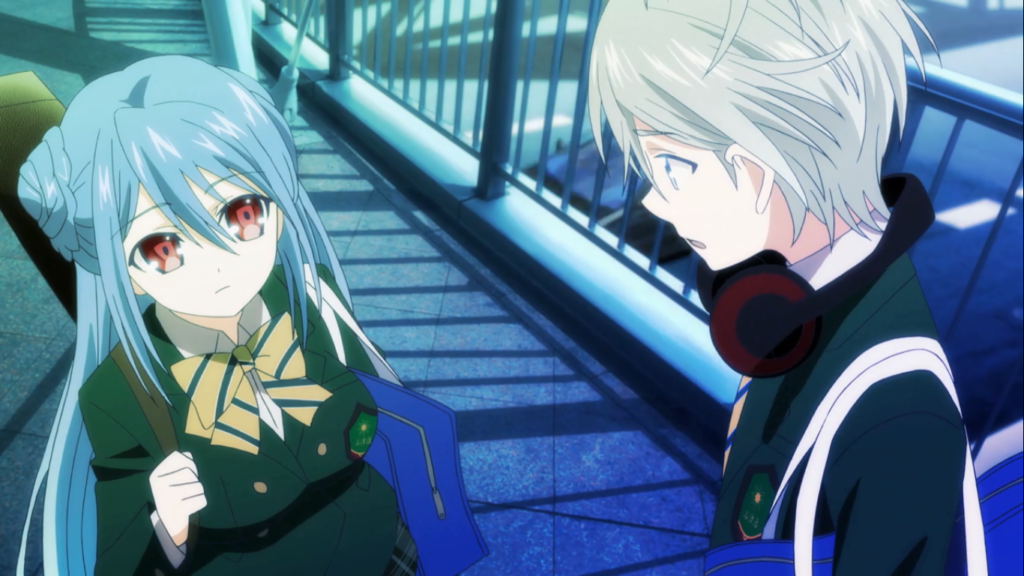 Looking back on W'z, its an anime with very nice visuals and sound but hugely lacking in the story.
And the fact that its a sequel to something I didn't saw before doesn't help matters.
You can read my first impressions post on it here. But this anime also appears in my post where I listed my dropped anime…
Non-seasonal
Gekkan Shoujo Nozaki-kun
March has seen me return to watching more non-seasonal anime, and one of them was Gekkan Shoujo Nozaki-kun.
I really liked this. In terms of comedy its actually one of the better anime I've seen. It actually gave me slight Kaguya-sama vibes because of the comedy and random emotional moments with beautiful music…
I barely see anyone talk about this anime but I'd love another season.
Bungou Stray Dogs
How is this rated under 8 on myanimelist? And why am I even surprised with the myanimelist ratings anymore?
Anyway, Bungou Stray Dogs is awesome. But it's probably another anime I'd put on my list of shows with better side characters than the main one. Before starting it, I actually thought Dazai was the main character.
I have more than enough time to finish season 2 and jump straight into the upcoming season 3.
Sakura Quest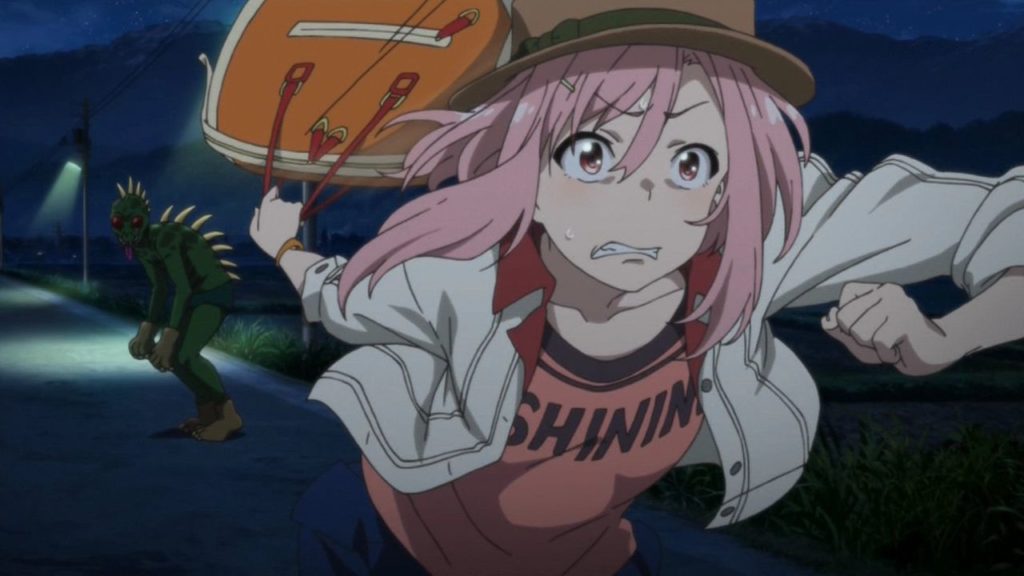 When searching for an anime that would give me a similar feel to the amazing Shirobako, I saw Sakura Quest mentioned along with Hanasaku Iroha.
I think I understand why. Sakura Quest does have slight Shirobako vibes, not to mention the art style. But they are from the same studio anyway.
I'm really enjoying the aspect of living in a smaller city. Although if I remember correctly, they stated that Manoyama has 55 thousand inhabitants, which is actually even more than the city I lived in till very recently.
I'm now sort of living in a village so I can relate with the 'moving from a city to a smaller area' aspect.
No Game No Life: Zero
No Game  No Life: Zero could have been amazing if it wasn't for my main problems with the series reoccurring.
In lack of a better word – it's the asspulls. I was yet again left wondering how exactly were the events made possible and what did actually happen.
Maybe I'm just too stupid for this series? Probably.
Noragami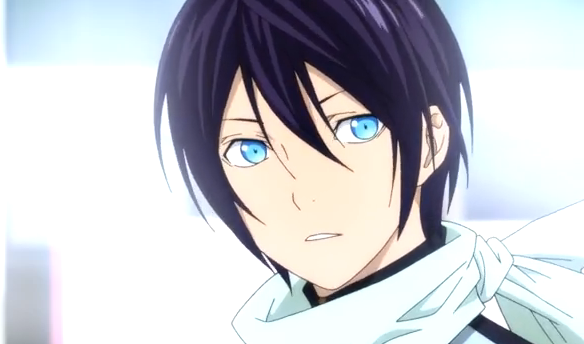 Noragami was fine. But not without its issues. Mainly I'd say the predictability and a few moments of the characters getting out of situations that looked too hard to be saved from.
How do I say it? I guess some resolutions to the events didn't feel satisfying enough.
ReLIFE
ReLIFE was really worth watching. The concept was simple, and it's essentially just a school anime with a twist, but it was a really unique twist and it felt strangely nostalgic.
Even if I'm still only the first year of college and I was in high school just last year.
I reviewed this anime, but as a guest post.
Accel World
Accel World has left me in that awkward situation of starting a series and then simply not returning to it with no definite reason why.
I saw the first two episodes and they weren't even that bad. Yet for some reason I just didn't return to it since. It's already been two months.
But at least it's not been on my on-hold list since June 2018, as Mushishi currently is.
And that's pretty much what I watched in Winter 2019. Here is to an even more fun Spring 2019 anime season!