For the first time in over 3 years, I'm laying in this bed and room with a laptop turned on, in the house that I moved from in early January 2019. It's the evening before the first day at my new university.
A lot has happened in the past few months. Changes have been made, new beginnings are about to be made. It's time for a life recap post. With mentions of anime because it wouldn't be me if I didn't associate real life events with anime.
July
At the start of the reality in which Fruits Basket is not an airing series anymore, I coped with the grief by making a new Fruits Basket AMV. I assigned myself a period of free time till mid-July, and I spent a big part of it on looking for video editing inspiration, tutorials and obviously creating the mentioned AMV. I felt good about the finished "product", especially the intro of the video.
After the end of this free time period, it was time to fully focus again on the final university project, my language learning app for programming languages. I was supposed to not have any time during this period, and mostly it was true because I really was spending loads of hours every day on making the application. But I still kinda randomly decided to start a Hunter x Hunter rewatch because I missed watching Kurapika.
It was a really good thing to do. After many hours every day of building, sometimes also feelings of frustration because of things not working as they should be, I knew I had HxH time incoming (usually in the evening). My watching pace was slower compared to the first time I watched the series, altho there were still points in which I watched huge amounts of episodes at once. Going once again through this brilliant series, reliving all the memories, taking a bit more time to let things sink in… It was a really enjoyable rewatch.
As I was getting closer to ending the rewatch, so was I getting closer to actually finishing my application as well. I think seeing the characters try their best in their own ways, coming back incredibly strong after periods of hard work in training served as extra motivation for what I was doing. I felt as if I was Kurapika working hard and putting in a lot of effort (mostly off screen) for a certain period of time before coming out with something really awesome and strong.
I was proud of my app. It seemed at times as if I'll never have enough time to actually finish it but it turns out I had enough time afterall, albeit it took a lot of hours. Seriously, a lot of hours.
Endings, emotions, new beginnings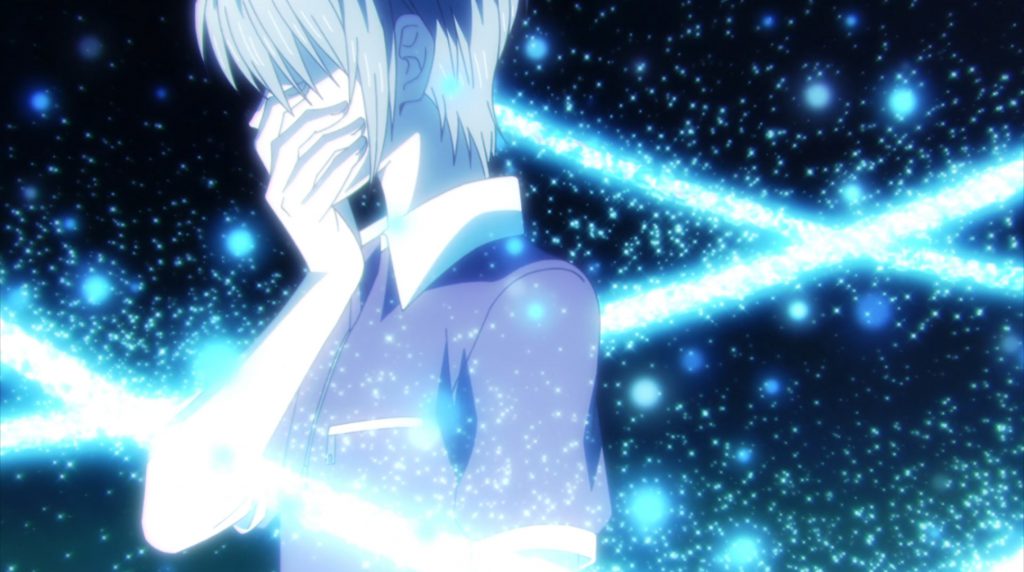 It all payed off. I defended the project, got the highest possible grade for it and graduated from the university. That was now over a month ago. There was a feeling of relief that it's all over. The next day a wave of emotion. I actually have a draft post from exactly a month ago describing this wave of emotion. In a lot of ways it's similar to today's another mini wave of emotions.
But I didn't have much time to really let things and emotions sink in cause soon after graduating I got called to go work temporarily. And at the same time, registering for postgraduate courses started. Multimedia, the one and only option I applied for, was what I planned to enter after finishing this (now ex) university since 2018. And I successfully entered.
This is in the town that I unofficially moved out of in 2019. So many times since then have I thought that it was a downgrade to move out, that I would've been happier not to move out, that I don't want to be at the village. So many times life in the village caused me annoyance and a wish for something different.
And yet there were emotions. Both a month ago when realizing things will possibly never be the same again and earlier today as I moved back into this town.
(Major Fruits Basket spoilers) It's a lot like when the Fruits Basket characters cried after having their curse broken. In particular Yuki. So many times it felt like a burden to him yet he cried when it ended. I don't want to make it sound like living in the village was a curse. But as I said, there were definitely moments in which I didn't want to be there.
Yet my system for emotions and tears got triggered due to me leaving that village. Even though I'll likely still visit the place a few times monthly and then feel how I would've been better off not coming lmao. But I will miss being with the two dogs every day. The nature aspect and being only a few steps away from it was a good part. I went on a walk/run in the forest with the dogs yesterday. Being able to do that whenever I want was nice. And finally my mother. Being around her felt really annoying on some days. I longed for more independence. But I really hate goodbyes.
There were emotions. Not as much as a month ago, but it was still emotions. As it was the case a month ago, I'll probably be more or less fine already the next day. But there are still emotions. I hate endings but I guess there can't be any great new beginning without an ending first. I'll end this with an OST that really intensifies/conveys the emotions I felt.
Ofcourse, this is a slightly different version of HxH ED 3, reason. The original ending itself also made me cry. But this specific one starts off with a feeling of… Loss? For me it conveys a feeling of leaving something behind, leaving a place or a person. Having memories (good and bad) with the place or person, being through a lot with them. Leaving that person/place.
Then there is a release. A feeling of optimism.
A new adventure.
A new beginning.