Well then, it's over.
"Yes, I knew this time would come. But still…"

Saki Hanajima
No coherent thoughts, just sadness and a void. What now?
Indeed I knew this time will come, been slowly preparing for it for weeks now. But that doesn't mean it had to actually come? Couldn't we just not do this after all?
It's been an experience like no other, I really mean it. For the third year now, I've proudly watched these characters grow and develop, while growing and developing myself in the process. They've become my comfort characters, examples of how to get through things. Examples of how to cope with your specific circumstances and turn them into your strength.
I've been through this before, watching anime dear to my heart end. But I don't think any series I've seen before has had such an impact on me.
I wish I could find the right words to convey and articulate this further but right now I'm finding it hard to find the right words. Maybe some other time, after a rewatch. But for now, I have to do something about these messy feelings, so here is a look back to the years in which Fruits Basket has aired and some moments of my life that I associate with it as it was airing.
2019 – Season 1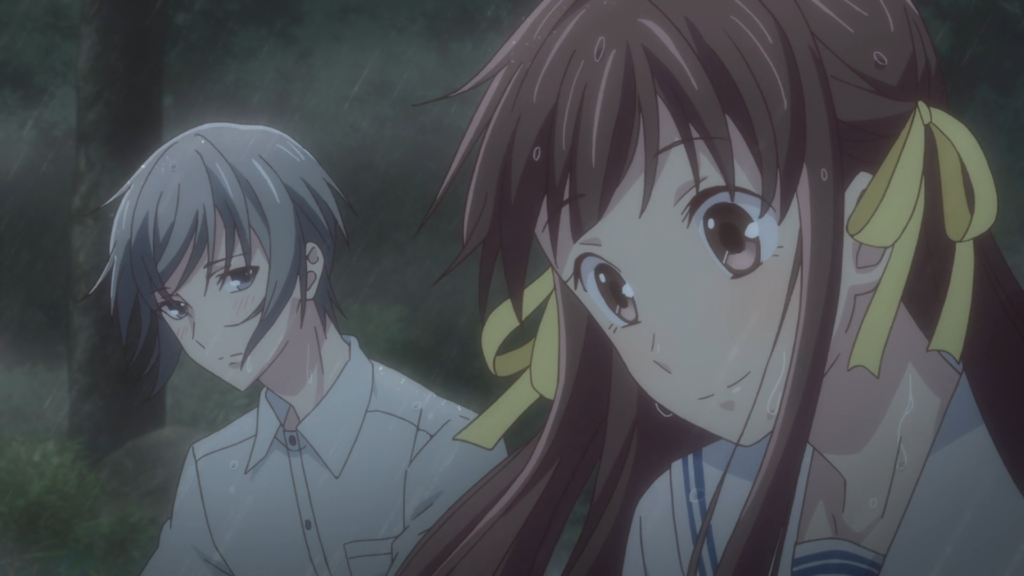 It's fascinating to go back to my Spring 2019 posts, and read what I wrote back then about Fruits Basket. I'm glad that I was posting much more frequently during that time. The first mention was in a roundup of the Spring 2019 anime that seemed interesting. Later on I wrote an entire first impressions post on it. Somewhere, probably on Twitter, I saw Fruits Basket being mentioned among reverse harems, which I mentioned in that post. Clearly that wasn't true. Already back then I was "feeling a strange amount of feels from the soundtrack". It's definitely one of Fruits Basket's greatest strengths.
Spring 2019 was a time shortly after I permanently moved away from a house in a city, to a house in a rural area. So when early on in the season, Tohru was supposed to return to her grandfather's house instead of staying at Shigure's house, it was a timely moment for me. I remember watching the episodes related to this part of the story in the very house I moved away from, because I had to go back to the city temporarily due to driving school. Episodes 4-5 were the first of many occasions in which Fruits Basket made me cry. The whole situation gave the episodes additional impact. But they were emotional enough episodes on their own even without that.
Summer 2019 was when I got my first part time jobs. It was at an amusement park. In late August/early September I was once again back to the city, for the job. During this time, the Saki Hanajima centred episodes aired. I remember checking Twitter during work and seeing that episode 21 was Hana-chan focused and how I was looking forward to watching the episode next morning. Same thing next weekend. Only that other weekend, it was immense crying. One of the associations I have with the season 1 second opening and ending are those days of watching Fruits Basket in the morning, alone (as I like it best), drinking Nescafe classic. And admiring the impact of the story and its characters.
Late Summer 2019, almost the start of Autumn, while the final episode of season 1 was airing, I traveled to a certain city for a media festival. I was alone, as I like it best, and watched the ending of season 1 while having a good time in that city.
2020 – Season 2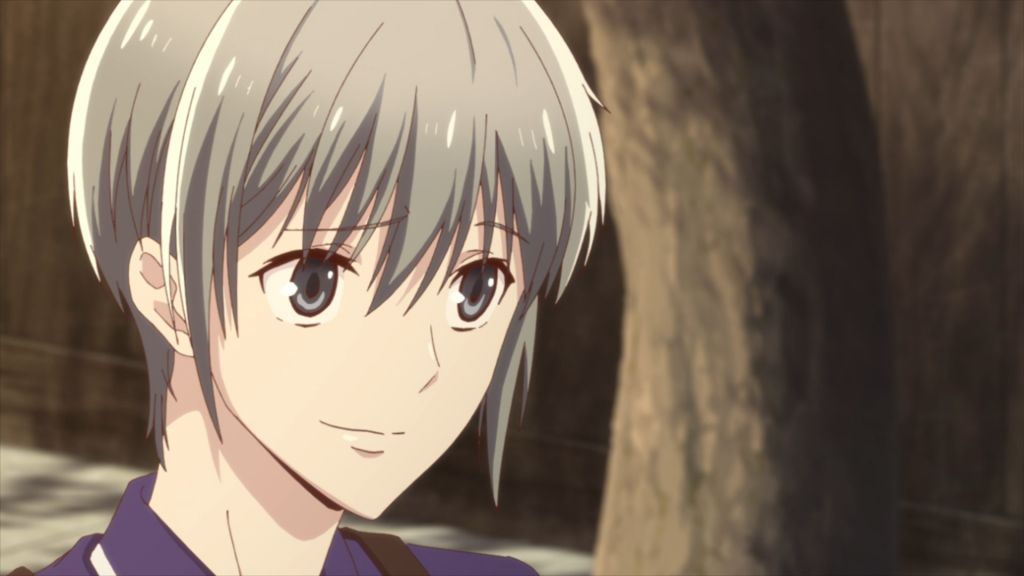 2020 was obviously a weird year, and Spring 2020 was when weird things really kicked off. But thankfully Fruits Basket was there. Sohma Yuki's progression was giving my heart joy. During the Spring 2020 semester, I was made the leader of a programming team project. Not a situation I usually found myself in. It caused me to have to leave my comfort zone a few times. I remember encouraging myself before a presentation by thinking back to how Yuki was trying his best in the latest episodes. That's when I started realizing that Yuki is one of my comfort characters. This only intensified as the episodes went on. I later realized Yuki actually found himself in a similar situation. He was also out of his comfort zone and found himself in a situation in which he had to lead people.
This team project was done (successfully) just around the start of the second part of the season. Around that time I also travelled once again to a certain city and listened to the season 2 second ending sequence on Spotify during some really good days. I associate those happy memories with that ED.
And then once again, during a similar time as when season 1 episode 21 aired, I was on a part time job back in the city. Once again, a focus on one of my favourite characters. Once again, immense crying due to their backstory. There seems to be some kind of a pattern here…
2021 – Season 3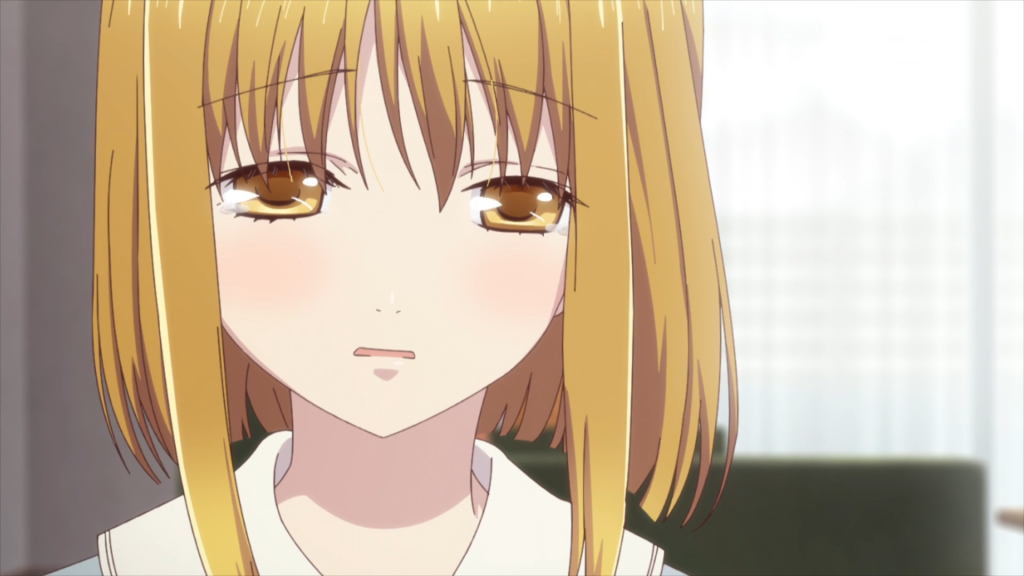 The final season then. I've already more or less explained it in this post, but basically, everything is ending right now. Obviously, the anime is ending but so did the high school years of the characters. And so do my undergraduate studies. There is currently some uncertainty about where will I be and what will I be doing in the near future.
It's probably not surprising that what I associate with the final season opening and ending sequences is just… How things are ending. There will be no more lessons at my (soon former) university. No more chatting on the train with the fellow people from the year. Oh, on that note, once again through this year I was back to the house in the city because it was the only way for commuting via train. (Not that I had an issue with that).
There will be no more Fruits Basket Mondays. Or Saturdays, like it was during season 1. My heart is really sinking when writing these sentences. These final 13 episodes disappeared so quickly. "The stronger the love, the lonelier the goodbye", Tohru said. Those Tohru scenes in which she was sad about everything being over felt like breaking the fourth wall.
The end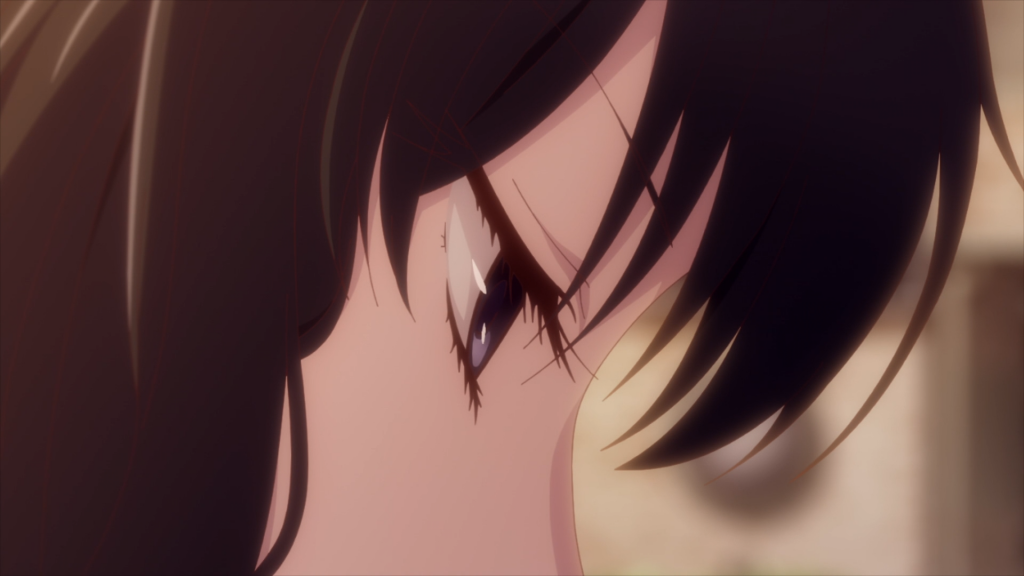 When I woke up today, before watching the final episode, I realized Fruits Basket is now the #1 ranked anime on MAL. The same is currently the case on Anilist. Anime scores don't matter, I know. But this made me really happy and proud. It's genuinely what Fruits Basket deserves. And achieving this, and having a Shoujo/Slice of Life anime as the highest ranked on two such popular sites feels good. These are not the genres you usually find in such positions. The anime that was closest to this before was Sangatsu no Lion, a slice of life that is currently ranked #10 on MAL. I consider this a small win not just for my favorite anime, but also for the mentioned genres.
The side story of Kyoko and Katsuya was also announced to be in the making. Thankfully, it seems there will be some more anime content then. Hopefully a similar announcement will come for the manga Fruits Basket Another. To help fill this void that I knew was coming, I also ordered a new Fruits Basket manga volume which is on it's way soon. And I have some more Fruits Basket AMV ideas. I am definitely gonna keep consuming this story in many possible ways.
But I hate when things end. Especially when they were this impactful. It was incredible, unbelievable even. I am going to miss having new Fruits Basket episodes. A lot.