Usually you start a new anime because the story looks promising, you like the way it looks, you've seen the PV and it seems worth watching.
Maybe you saw a lot of positive comments on the anime. Maybe someone called it a good match with another anime you love or someone whose opinion you find valuable recommended you the anime.
My point is, there are many ways you can get interested in watching an anime. But even so, sometimes you just… start something without knowing why you did it.
Maybe you were simply bored and you wanted to try out something unusual. Maybe you couldn't resist the cuteness of that one character so you started a new anime just because of them.
Or maybe, you started it for the plot. Yeah, that kind of plot.
Actually all of those are legitimate reasons to start an anime. Even boredom. But I guess they could be called "random reasons". At least for the sake of this post.
Harukana Receive (MAL link)
Yet again Harukana Receive is a part of a list that I'm making. Most recently it was among the MAL scores I would change.
Now it's among things I randomly started. It was a summer day and I guess you could say I was kind of bored. I saw screenshots of the anime before.
Despite never really caring about volleyball, nor actually being a huge fan of sports anime in general, I started watching Harukana Receive.
For sure, what probably made me want to watch it was the eyecandy, I'm not gonna lie. But it turned out to be quite a good watch for more reasons than just eyecandy.
Came for the fanservice, stayed for the fanservice AND an interesting enough story, good character dynamics and fantastic music.
Isekai Maou to Shoukan Shoujo no Dorei Majutsu (MAL link)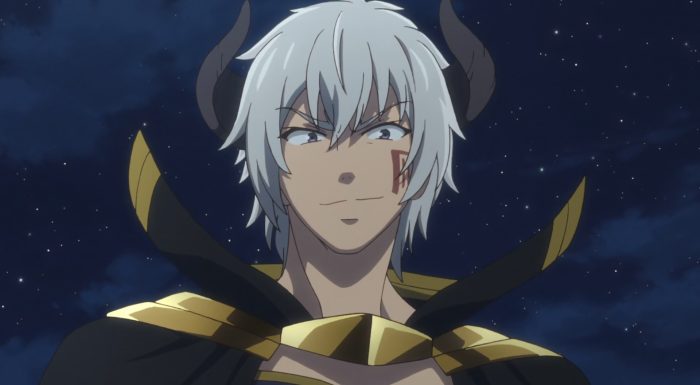 Another Summer 2018 anime here.
I can't really recall why I started this. I think I just felt like watching a trash Isekai.
It sure was trash. And even if I shamelessly love some good fanservice at times, this anime had a bit too much of it for me.
Still, I could have ended up watching a worse show than this. If it was truly awful, I'm sure I would never be able to finish it.
Konohana Kitan (MAL link)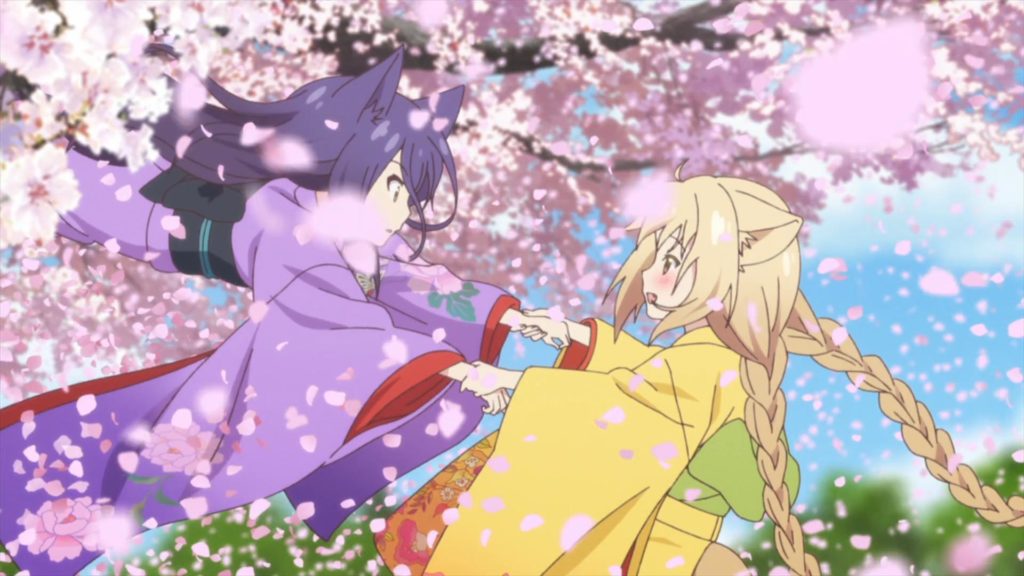 Ahh, Fall 2017 – my first ever time following seasonal anime.
Watching Konohana Kitan truly was random. I really can't remember why I started it, and I can't really think of reasons why I thought I should start it at the time.
But I don't think it was a bad decision. Nothing wrong about fox girls doing cute things at an inn.
And spoiler alert, it even had the element of time travel. I remember the pleasant surprise of seeing that. It was a great final episode.
Having just finished Hanasaku Iroha, I could even think of rewatching this.
Oshiete! Galko-chan (MAL link)
Oshite! Galko-chan is another anime from this list that I watched in Summer 2018.
The reason I started it? The all-important plot, I think.
Still it was very good, and not simply for those reasons. I remember the final episode was unexpectedly wholesome.
I wouldnt mind another season of this.
Rokudenashi Majutsu Koushi to Akashic Records (MAL link)
Exactly this time last year I randomly started watching Rokudenashi.
I think I was in search of an easy thing to watch that wouldn't take more than 12 episodes. I also liked the design of a character I saw from this anime.
Looking at the synopsis got me interested enough and I watched it.
The anime had its fun moments and good eyecandy but it did fell a bit flat in the last few episodes.
Can you think of any anime you started for the unusual reasons? I would love to hear from you!