I usually don't care about football. I never watch the league games, I don't even remember the last time I watched a game from a league. I'm one of those people who only care about football when it's the World or European Cup. I have no idea what are the players doing in their respective clubs when they are not playing for the national teams.
But when the World or European Cups do come, it's actually kinda interesting. Especially if the country you are from is actually doing well. That's in particular when football actually provides some memorable, good moments.
I guess one of those was a few days ago when Croatia played against Scotland and won 3:1, and with that secured a spot in the next phase. It kinda exceeded my expectations and it made me happy. And naturally after that, like you would usually do, I went to rewatch some anime openings and endings.
2018 memories
Good moments caused by football give me 2018 vibes, when ofcourse Croatia miraculously reached the World Cup final. It was truly a crazy time, not only in terms of the Croatian football games, but my life as well. At the time of the group stage games, I was dealing with the most important exams of my life at the time. I guess in England they call those the GCE exams. Then around the time of the semi final, I think actually on the very day of the semi final, I received the first unofficial results of those exams. You could do a parallel to 2018 in the sense that just like that year, this year I'm also finishing an important part of education. Back then it was high school, this year it is the undergraduate degree.
I received the unofficial results of the important exams on the very day of the 2018 World Cup semi final and they were decent results, more decent than I thought because I actually convinced myself I failed it. It was kinda bittersweet cause it wasn't good enough for my first choice of uni, but it was a pass opposite of my personal convictions so I was still happy.
Then the evening of that day you had the World Cup semi final with Croatia playing and going into the final and I definitely got drunk with wine, I had double the reasons to do such a thing that night, and the next day sucked but it was a special kind of occasion.
I think on that next day, I also suddenly ended up getting signed up for driving school. I recall I wasn't feeling entirely ready, and even said so out loud. It turned out to be the start of a long and hard battle, but ofcourse, I didn't know that just yet.
I remember thinking and saying how crazy these days were. It was also a time in which I watched some of the best anime I've seen so far. During the group stage games it was Shirobako. The evening before the semi final I finished FMAB and then the day after the semi final I started Hunter x Hunter. I associate the FMAB ending sequences, especially the second one, with those days.
Hunter x Hunter and the World Cup final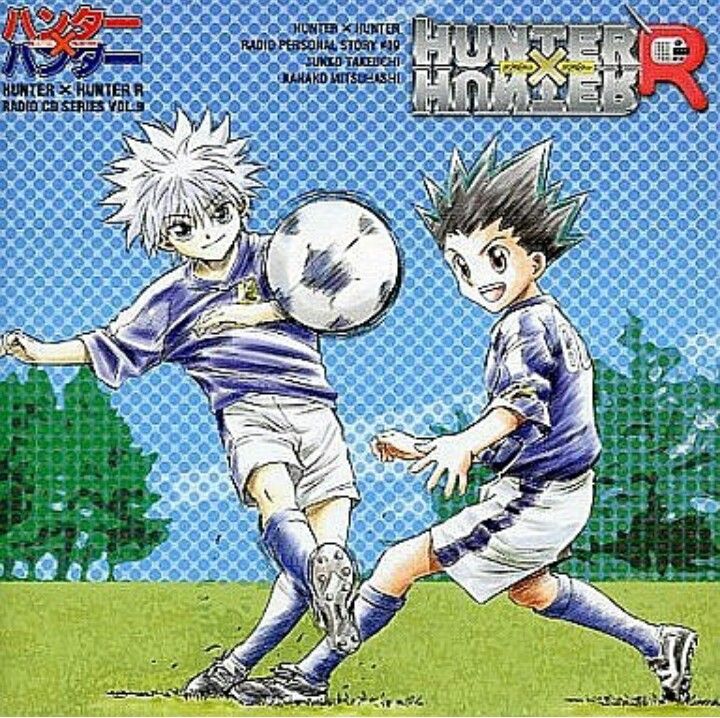 I can remember watching Hunter x Hunter on the very day of the final. It was the early episodes because it had the first opening sequence. (not talking songwise lol). That day I went to watch the game on the city square. It turned out to be the first time I had full conversations in Italian. I have fond memories of a group of Italians that were there watching the game. When I heard them speaking Italian I couldn't resist starting a conversation with them and since that moment we communicated till the very end of the game. We were teaching each other curse words in our respective languages. I was drinking beers so forgive me. We even mentioned Sanremo, I told them how I learned Italian only through the internet and they were impressed. I remember the guy introducing me to the rest of his group and calling me a "phenomenon" in Italian. The only traumatic moment was when we parted ways and I couldn't remember the Italian word for "goodbye" so I was saying the word for "welcome" instead. I was able to have actual convos with Italian natives but couldn't remember that simple word. Oh well, maybe they thought I was saying that cause I was too drunk. It could have been a reasonable assumption. My wishful headcanon is that this was what they assumed.
In any case I kinda associate the first Hunter x Hunter ending sequence with that day. I literally did listen to it on that day. Not that it's a detail that even remotely matters but it does to me.
Conclusion
I originally wrote this post after the Croatia vs Scotland game, but I didn't end up publishing it. I came back to it now after the game against Spain. It wasn't a positive outcome for Croatia, but they at least made it very hard for Spain. And it provided some moments of huge hype, especially that comeback from 1:3 to 3:3 at the very end of the second half. I think the Croatian team can be very proud of that. It came down to overtime, and the 2018 World Cup flashbacks were definitely intensifying. But there were no penalties this time.
I guess now that the tournament is over for Croatia it's back to not particularly caring about football. I'll probably still keep a bit of an eye on how some teams are doing and who is going to win.